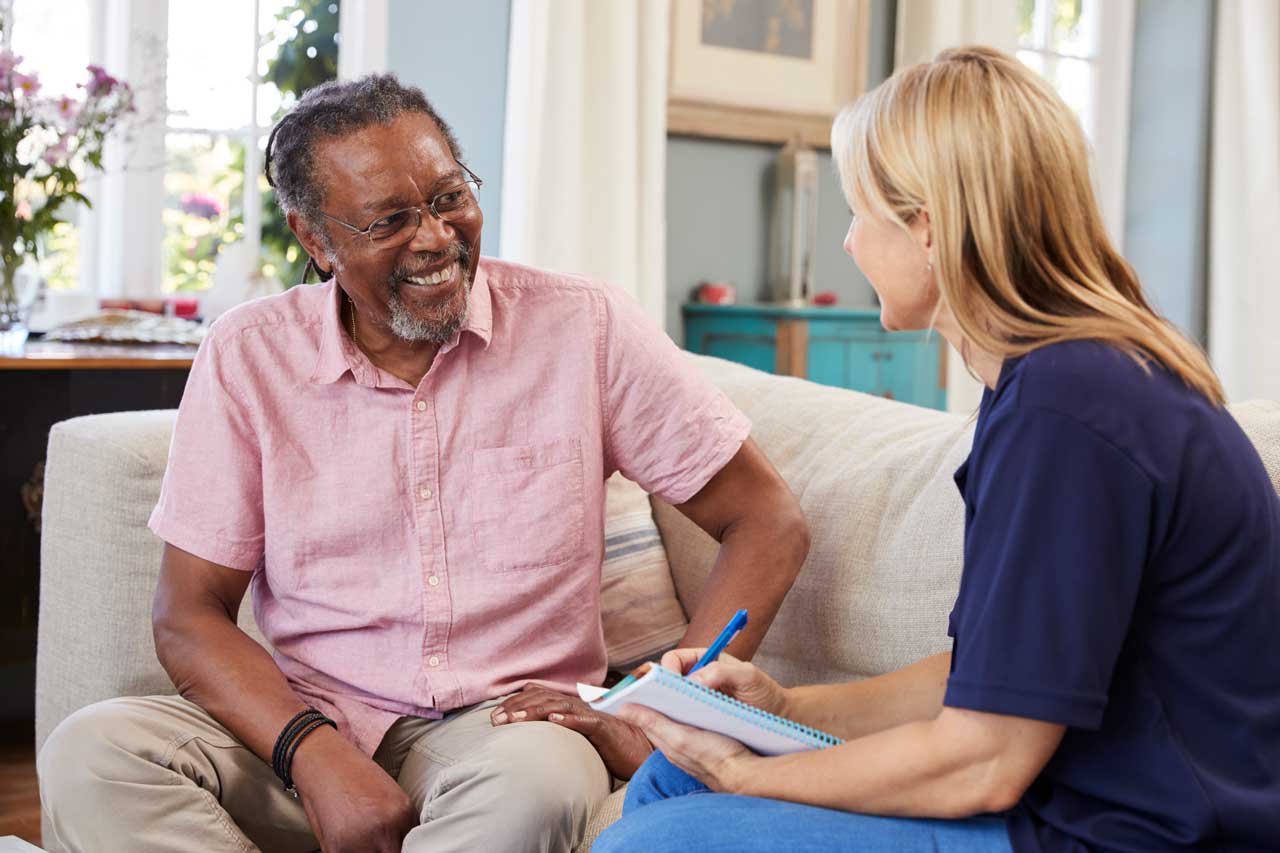 Support workers in mental health are important members of the interdisciplinary care team. In community and acute settings, this role works closely and frequently with clients, offering several skillsets for client care. These skills include the observation of psychiatric/substance use symptoms, reporting of observed behaviours and results of interventions used, provision of supportive basic counselling, working alongside with clients to improve their life skills, communication and collaboration with the care team in care planning and collaboration with internal and external resources. Support workers in mental health may also plan and co-facilitate groups, along with any other psychosocial programming for clients that are reflective of their care plans to promote self-agency.
Support workers in mental health will often accompany clients to appointments to ensure a therapeutic transition, to explain any questions or concerns and to provide reassurance if needed.  Attending appointments on time and in a busy and chaotic healthcare or government setting can be unsettling and cause undue stress for clients. As a result, knowing client specific interventions from care plans will allow for a smoother process and client-centered care. 
Support workers in mental health intermittently encounter situations that require team crisis intervention and the de-escalation of clients. These situations require a calm and assertive approach, along with critical thinking skills. Safety is an important component for both the client, staff and others that may engage with the client. Support workers in mental health actively participates in safety huddles to promote an exchange of ideas of how to best support the client and respective setting in a safe manner. Additional violence prevention training is typically provided by the employer.
Clients can be vulnerable and marginalized.
This requires an approach that is trauma-informed and culturally competent. The application of principles of psychosocial rehabilitation are also a significant part of the role of the mental health care worker. Harm reduction strategies can be implemented by the mental health care worker to minimize the effects of substance use. Non-judgmental and empathetic approaches are used when speaking about substance use to build trust with the client.  It is imperative the mental health support worker provides relevant support to the client regardless of the stage of change the client is in.  Some examples include providing education and support around take home naloxone kits, reviewing safe use strategies such as not using alone, using new supplies, refraining from sharing supplies and the use of a minimum amount of substance at the start to gauge the potency of the substance. These strategies are critical given the opioid crisis clients are currently facing. 
In summary, the support worker in mental health role is unique and the therapeutic relationships that are developed with clients in this role are relied upon by the interdisciplinary care team.
Elizabeth