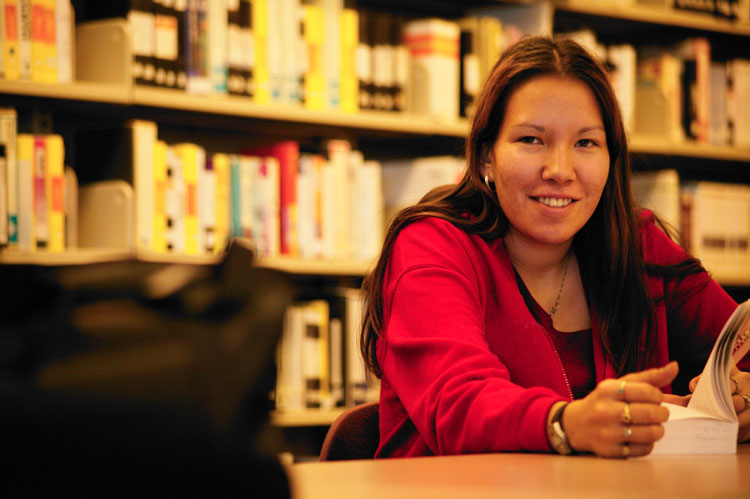 LINKS Institute, Manitoba's Leading Mental Health and Social Service Educator, Launches Innovative New Online Program
Social service organizations in Manitoba who are struggling to recruit employee candidates will have access to a new workforce pool quickly. LINKS Institute, Manitoba's leading provider of social and mental health service education, has announced a new Intensive Applied Counselling Diploma, intended to prepare students in just 8 months. "In Manitoba, many organizations rely on non-regulated, para-professional employees to deliver services to vulnerable people. Our intention in establishing this program is to help folks gain the skills they need to support those people they are working with" says John Jackson, President & CEO of LINKS Institute.
In addition to providing students with a broad range of knowledge and skills, we have focused on both trauma and emotional regulation as key components of this program

— John Jackson, RPN
The Intensive Applied Counselling Diploma consists of 12 individual courses which are taught in a live, synchronous style by health and social service professionals. Students will receive additional individual and group coaching and support throughout the program to develop and enhance applied counselling skills. Course work is followed up with an intensive 6 week/120-hour practicum in social service settings local to the student. What makes the Intensive Applied Counselling Diploma unique, is the inclusion of specific skills and knowledge which Jackson explains will give LINKS Institute students an edge in the work they do with future service users: "Our program has been developed by, and in consultation with active practicing therapists and mental health experts. In addition to providing students with a broad range of knowledge and skills, we have focused on both trauma and emotional regulation as key components of this program," says Jackson. "We have purposefully selected the types of knowledge and skills that we believe will help students to make a difference in the lives of the people they will work with."
Presently, there are limited Applied Counselling education programs in Manitoba. Current options for students who are interested in developing these types of skills are offered infrequently, or the programs are part-time, which drastically slows the cycle of developing new graduates. "People want to work in these non-regulated counselling roles, and they want to work quickly," says Jackson. "By offering a rigorous, condensed program in which the students gain the types of skills they need, we can help to close this learning-graduation-gap."
Jackson indicates that while Manitoba needs more credentialed, regulated counselling professionals, high requirements for education and regulation inhibits social service workforce capacity. "There is a definite sweet spot for education and regulation of professionals. Education and regulation are required to protect the public who access services. Currently in Manitoba, anyone can call themselves a counsellor with no formal education at all. On the flip side, many folks are obtaining master's degrees or PhDs which again takes a very long time. An additional possibility of a program like ours, is that we can help to develop appropriately educated professionals who themselves might form some kind of association and in turn become a viable part of the social service body in Manitoba and beyond", says Jackson.
Another reason the Intensive Applied Counselling Diploma is important, is because it offers a solution to workforce gaps in related, regulated positions. Many non-profit organizations do not have the budget to recruit regulated professionals, and so rely on passionate individuals who have a diploma or other training. "What the pandemic has highlighted is that work-life balance is more important to people than ever. In terms of degree programs in universities, fewer potential students are choosing such programs which are 4 years long," says Jackson. "In our experience with LINKS Institute, many students who may have previously been interested in regulated professions are choosing our programs because they perceive it will help them be able to get to work more quickly. To be perfectly clear, our program does not prepare students for regulated roles, but for students who want to support people living with mental health and social service-related issues, our programs become a valid launching point for great careers."
Jackson explains that problems in health and social service recruitment both in Manitoba and beyond are 'wicked', requiring an integrated solution. "I think part of our success at LINKS Institute has been that we have hit a niche opportunity where rural and remote locations are really struggling to recruit and retain professionally regulated employees. The alternative is hiring folks who may be wonderful people but have no education or experience. Our Intensive Applied Counselling program, and the other courses we offer, are intended to be a solution to this problem. Rural, remote, or hard to hire for organizations will now have more options as LINKS Institute continues to help generate gradates of social service programs," says Jackson.
LINKS Institute is a private vocational institute registered in Manitoba and offers programs to prepare students in health and social services. The school currently offers 5 distinct programs: Medical Unit Clerk, Community Support Worker: Mental Health Certificate, Mental Wellness and Harm Reduction Diploma, Child & Youth Care Worker Diploma, and the new Intensive Applied Counselling Diploma. LINKS Institute also has a partner campus in Winnipeg with the Native Clan Organization, where it supports both Indigenous and non-Indigenous students to study and gain employment in social service sectors.
LINKS Institute was founded and is led by John Jackson, who is a registered psychiatric nurse (Manitoba), holds a master of psychiatric nursing degree, and is a PhD in Nursing student at the University of Manitoba. John's interest in training students to work in health & social service settings stems from his extensive experience in clinical practice, leadership, education, and community advocacy.
The new Intensive Applied Counselling Diploma will begin on August 22nd, 2023. Prospective students can study anywhere in Manitoba online, or attend the Brandon Campus in-person. Space is limited to 30 seats and so prospective students are encouraged to apply as soon as possible.
John Jackson
LINKS Institute
email us here
Visit us on social media:
Facebook
Twitter
LinkedIn