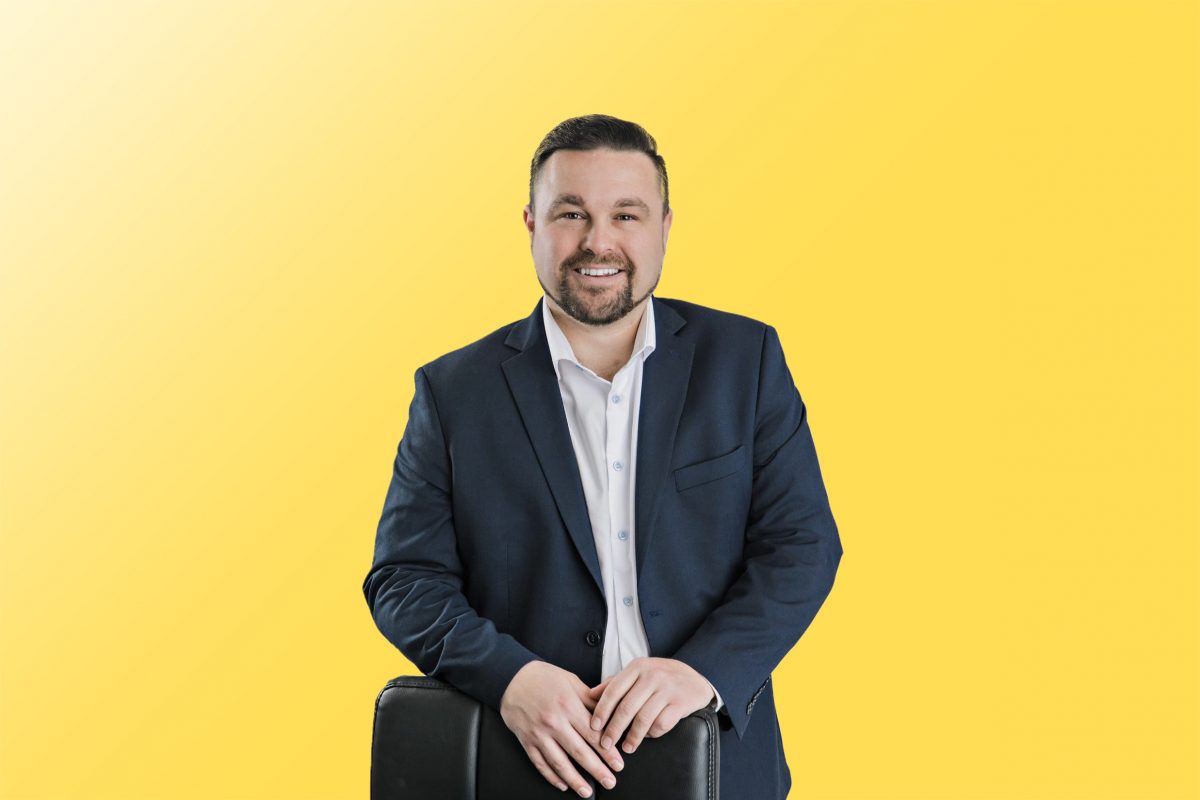 Short online training programs prepare students for jobs in mental health and addiction settings
John Jackson, a PhD student in the College of Nursing, noticed a gap during the pandemic in the availability of accessible, low-barrier training opportunities for people who wanted to work in mental health and addiction settings. He discussed the issue with his community and found that employers also struggled to find candidates who had suitable education or training.
MEETING STUDENTS' NEEDS
He founded a private career college, LINKS Institute, which prepares students to become social and community service workers and medical unit clerks. The institute's short online programs get students job-ready quickly and from the comfort of their own home. The programs also greatly benefit students living in rural and remote communities. "By not having to relocate, students in rural and remote communities have been able to balance school, family and work, while enhancing their credentials and earning potential," says Jackson.
MEETING THE NEEDS OF NON-PROFITS IN MANITOBA
LINKS Institute has also benefited many non-profit organizations in Manitoba. "We have helped many large non-profit groups in Manitoba who employ support workers to enhance the skills of their workers through training and professional development opportunities." He adds, "Through the college, we are building capacity in non-profit employers across the province."
CREATIVITY AND RESILIENCE ARE KEY
Jackson defines entrepreneurship as a different way of thinking about the world that's focused on identifying opportunities and turning them into realities. He adds that entrepreneurial thinking elevates your perspective and helps you to think outside the box.
JACKSON'S INSIGHTS ON ENTREPRENEURSHIP
Jackson learned from his entrepreneurial journey that you should not give up and to be willing to adapt. "You should never give up in the quest to be successful, although, the thing that you are successful at in the end may not necessarily be the thing that you thought was going to make you successful. I think one key skill for entrepreneurs is the ability to adjust what they are doing based on whether it is working."
Regarding how being an entrepreneur has affected his life, he says, "It is difficult to adequately divide time between business pursuits, family, and self-care. There are always trade-offs and I think that anyone who is serious about being an entrepreneur should understand that it will consume portions of their life." He insists however to not forget the payoff, "Being in charge of your own schedule, having the potential for financial reward, and having the flexibility of being a business owner is awesome."
Jackson also credits choosing a business opportunity that aligned with his education and experience. "The subject matter expertise definitely allowed me to create and innovate quicker than might normally be the case." His personal value system also helped him out a lot. "I choose to be tenacious, determined and focused on what I do." "Solid mentors also played a key role in my journey."