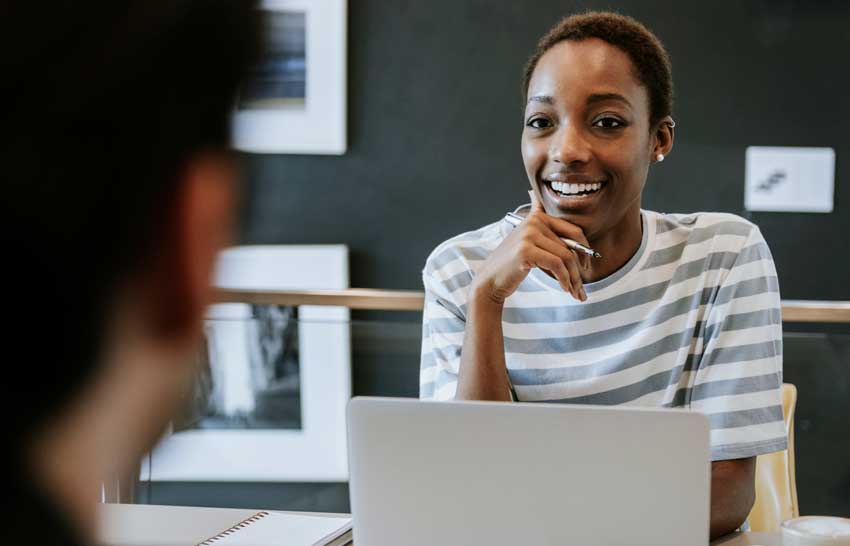 Community Support Worker Job Opportunities
What kind of jobs can I get with a Community Support Worker certificate from LINKS Institute?
We're often asked this question: and it's an important one. If you're going to make the commitment to further your education, you want to make sure that the program is going to make you eligible for specific jobs in specific fields. The purpose of this article is to help you understand what kind of employment LINKS Institute CSW: mental health, harm reduction, and the mental wellness and harm reduction worker diploma will prepare you for. If you still have questions after reading the article, contact us for more details!
What is Community Support Worker in Manitoba?
Community support workers are professionals who provide direct services to individuals living with mental health, substance use or other related life conditions. The term community support worker fits under the national occupation classification code, 4212: Community and Social Service Workers. According to the federal government's classification of these roles, "Social and community service workers administer and implement a variety of social assistance programs and community services, and assist clients to deal with personal and social problems. They are employed by social service and government agencies, mental health agencies, group homes, shelters, substance abuse centres, school boards, correctional facilities and other establishments." (Statistics Canada, 2022). This means that you will find opportunities for employment as a community support worker in a wide variety of settings. We will explain more about the types of job opportunities available, next.
What are the specific jobs I might get?
As we just learned, the term community and social service worker is an umbrella category under which we find many types of jobs. Here are a few of them, and if you would like to learn more, check out the list at the end of the article: mental health support worker, mental health worker, addiction worker, shelter support worker, crisis worker, and more.
What does a community support worker do?
As you may have guessed, CSW's support people living with mental health, substance use or related life challenges with their individualized needs. This may include supporting people through a mental health crisis, assisting people in their plan of recovery from substance use, or helping people to develop the life skills they need to be successful. The key aspects of the role of a CSW include being able to be present for the clients they serve, have good active listening skills, and a broad general knowledge of the types of life problems their clients might be experiencing.
Why should I choose LINKS Institute to become a Community Support Worker?
As a prospective student, you have many options available for your learning needs, at both the career college and university level. Since you're thinking about your options, let us explain why we believe LINKS Institute will provide you with an advantage with these three points: online learning, shorter delivery time, and professional instructors.
The unpredictable nature of the COVID-19 pandemic may be a reason for considering online learning, but we like to discuss other benefits such as the convenience of staying home and saving time, not coming to campus. Not online is online learning COVID safe, it is flexible for your lifestyle.
Our educational offerings can be completed in as short as 6 months, compared to one or two years. Don't be confused: our programs are no less difficult than what you might find elsewhere, it just means that our programs are more intensive. The upside to this? You can get job ready way faster.
Professional instructors:
While all private vocational institutes in Manitoba must ensure their instructors are experts in their field, LINKS Institute goes the extra-mile- we insist that our instructors have a minimum of a master's degree in a related field, and often our instructors are PhD's (doctors) in their related fields.
A full list of the types of positions available as a community support worker
Aboriginal outreach worker
addictions worker
case aide – social services
certified return-to-work co-ordinator – disability management
child and youth worker
child welfare worker
coach, life skills
community and social services worker
community centre co-ordinator
community counsellor – social services
community development worker
community liaison worker
community mental health worker
community rehabilitation worker
community service worker
community worker
co-ordinator, youth development
crisis intervention worker
development service worker
developmental service worker
disability management worker
drop-in centre worker
drug addiction worker
eligibility co-ordinator – social assistance
field officer, veterans' affairs
group home operator
group home worker
halfway house supervisor
halfway house worker
help centre supervisor – social services
hostel co-ordinator
hostel outreach worker
income maintenance officer – social services
independent living instructor
instructor, life skills
intellectual disabilities worker
Itinerant support service worker
life skills coach
life skills instructor
meals-on-wheels worker
mental health proctor
mental health support worker
mental health worker
Native centre co-ordinator
Native community worker
Native outreach officer – social services
Native outreach worker
neighbourhood worker – social services
officer, Native outreach – social services
peer support worker
personal skills development instructor – social services
proctor, mental health
psychological assistant
registered social service worker
rehabilitation officer – social services
rehabilitation service worker
rehabilitation worker – social services
residence co-ordinator – group home
residential counsellor – group home
return-to-work co-ordinator – disability management
return-to-work facilitator – disability management
settlement worker – community services
shelter supervisor – social services
shelter workshop supervisor
social aid officer
social animator
social assistance officer
social rehabilitation officer
social rehabilitation technician
social rehabilitation worker
social services assistant
social services volunteer co-ordinator
social services worker
social welfare officer
special education technician – social and community services
street outreach worker
streetworker – social services
substance abuse worker
supervised access worker
supervisor, halfway house
supervisor, women's centre – social services
supervisor, women's shelter – social services
transition home worker – social services
transition house worker – social services
veteran services officer
veterans' affairs field officer
volunteer co-ordinator, social services
welfare and compensation officer
welfare organization supervisor
welfare worker
women's centre co-ordinator – social services
women's centre program supervisor – social services
women's shelter supervisor
youth development co-ordinator
youth hostel co-ordinator
youth services worker
youth worker
youth worker – social services