Child and Youth Care Worker Diploma
January 2023
September 2023
8 months Diploma
Full time or part time study
options available
Online
In-person (Downtown Brandon Campus)
6 weeks/120 hours
Facilitated by the Institute
based on student interest
What will this certificate do for me?
Graduates of the CYC Worker program will be well-prepared to apply for a variety of support roles in the social services field including child welfare, youth care worker, support worker, shelter support worker, and more.
Manitoba grade 12 or equivalent
Current criminal record check
Current child abuse registry check
Current adult abuse registry check
Mature students accepted
Students in the online version will require access to computer devices at home. Students in the in-person offering may also be required to bring these devices to the learning centre.
There are many options available to students to assist with education related expenses including both textbooks and tuition. Please contact us to find out more about funding options and costs of the program.
To graduate from this certificate program, students must successfully complete all 12 academic courses and the 6-week practicum placement.
Why choose LINKS Institute?
LINKS Institute offers an innovative solution for people who are passionate about social justice, want further education, and want to start working as soon as possible.
Our intensive 7-8 month programs allows students to gain the theory and skills they need to be successful in community and social service settings, and start their career journey.
Our instructors hold a minimum of a master's degree in a related field, and some are PhDs. At LINKS Institute you are coached by experts who have your goals in mind.
What kinds of jobs can I get with this program, and what do they pay?
The LINKS Institute Child and Youth Care Worker Diploma program is designed to set you up for success in support roles in mental health services.
Job titles in these fields include: 
Social worker assistant

 Child and you care worker

 Child and youth counsellor

Youth services officer

Shelter worker

Residential child worker

Community Service Worker

Crisis Intervention Worker

Developmental Service Worker

Drop-in Centre Worker

Family Service Worker

Group Home Worker

Social Services Worker

Youth Worker

Child and Youth Worker

Community Development Worker

Community centre worker

Women's shelter worker
You could earn between $28,080 and $62,171 in Manitoba in these types of positions.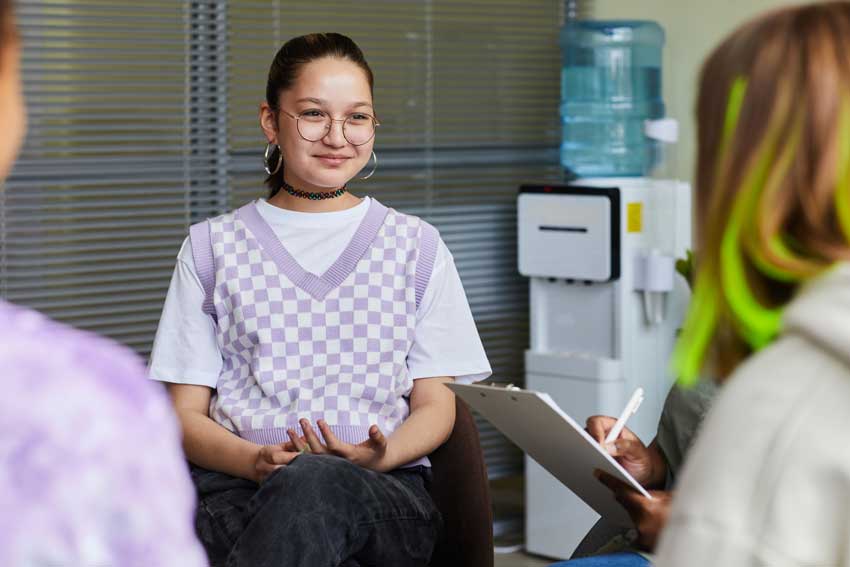 LINKS Institute offers opportunity
The Child and Youth Care Worker Diploma is designed for people who are passionate about mental health and/or harm reduction and want to get working quickly. Instead of spending 2 or 4 years studying, get your certificate in as little as 7-8 months full time. 
"I'm excited about LINKS' programs because I can use these skills to help people who are struggling in my community, without having to move away from home to study".
Are you ready to start your career journey? Enter your contact details and click submit today!